Pulley Crank 289 - 302 2 Groove 6 & 21/32" Diameter 3/8" & 3/8" Grooves 1965 - 1967 ACP
Part #: 16328
Manufacturer Part #: FM-EP005CP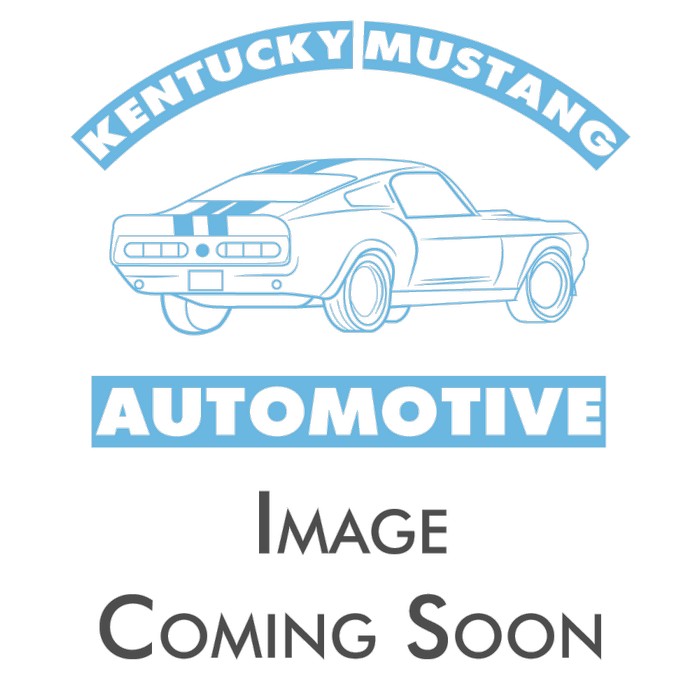 5 in stock
Qty in stock at our store in KY. If more are ordered than in stock, we'll backorder the remaining items.
Shipping & Returns

Crankshaft Pulley
Transmits engine power to the vehicle's accessory drive
Replaces a worn or missing 3-bolt/single groove pulley
Solid steel construction with a black painted finish
OE-Style look and a Direct Bolt-On Replacement
Exact OE Specifications
ACP strives to match or exceed OE Correct standards for each of our products to maintain the original factory look.
Long-Lasting Reliability
By controlling the entire manufacturing process for each product our team provides you with the highest quality, and longest lasting replacement parts.
Direct Fitment
Our team knows how important it is to get the right fit that"â"¢s why we enforce a strict level of fitment standards for each of our direct-to-fit replacement parts.
Specifications
Material Steel
Color/Finish Black
Size 6 21/32" Overall Diameter
Ford Fairlane (1965-1967)
1965 Ford Fairlane | 289
1966 Ford Fairlane | 289
1967 Ford Fairlane | 289
Ford Falcon (1965-1967)
1965 Ford Falcon | 289
1966 Ford Falcon | 289
1967 Ford Falcon | 289
Ford Mustang (1965-1967)
1965 Ford Mustang | 289
1966 Ford Mustang | 289
1967 Ford Mustang | 289
Ford Ranchero (1965-1967)
1965 Ford Ranchero | 289
1966 Ford Ranchero | 289
1967 Ford Ranchero | 289
Mercury Comet (1966-1967)
1966 Mercury Comet | 289 With Dual Belt Alternator
1967 Mercury Comet | 289 With Dual Belt Alternator
Mercury Cougar (1967)
1967 Mercury Cougar | 289
More Information

| | |
| --- | --- |
| Year | 1965, 1966, 1967 |
| Manufacturer | ACP (All Classic Parts) |
| Truck Freight | No |
| California Prop 65 | WARNING: Cancer and Reproductive Harm. www.P65Warnings.ca.gov for more information. |