Pulley Pump Water 1 Groove 6 & 1/16" Diameter 1965 - 1968 - ACP
Part #: 3320
Manufacturer Part #: FM-EP002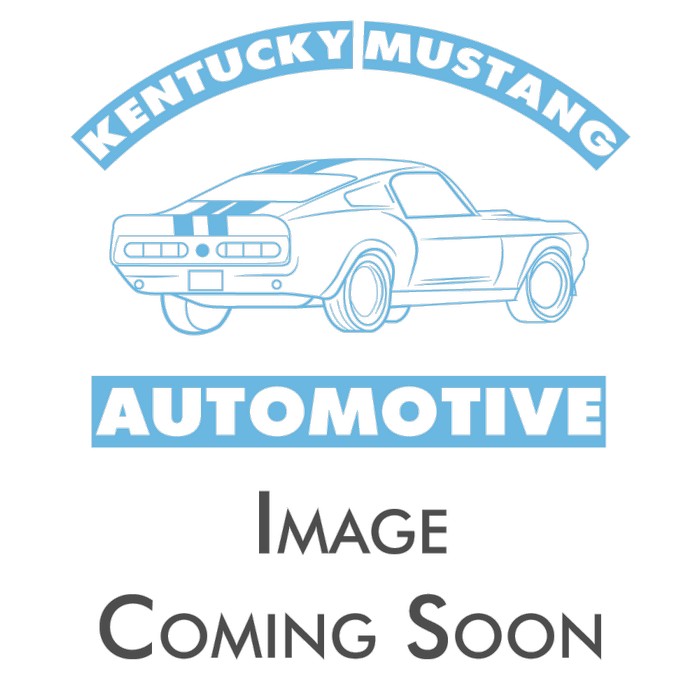 2 in stock
Qty in stock at our store in KY. If more are ordered than in stock, we'll backorder the remaining items.
Shipping & Returns Information

Water Pump Pulley
Ensures that the water pump efficiently circulates coolant throughout the system
Replaces a worn or damaged water pump pulley to restore original functionality
Made out of sturdy steel and a black anodized finish
OE-Style single groove direct to fit replacement
Exact OE Specifications
ACP strives to match or exceed OE Correct standards for each of our products to maintain the original factory look.
Quality Guarantee
All of ACP"â"¢s products are precisely crafted with high grade materials and all-new advanced tooling. Each item is tested and quality checked for accurate appearance and functionality before it reaches you.
Durable Construction
Our products are built for the long haul, with durable construction and components designed to offer dependable operation for years to come.
Specifications
Material Steel
Color/Finish Black
Size 6 1/16" Diameter
Ford Fairlane (1965-1967)
1965 Ford Fairlane | 289 Power Steering or 38 amp Alternator
1966 Ford Fairlane | 289 Power Steering, Except with 55 amp Alternator, without T/E
1967 Ford Fairlane | 289 Power Steering, Without T/E
Ford Falcon (1965-1967)
1965 Ford Falcon | 289 Without AC or Extra Cooling
1966 Ford Falcon | 289 Power Steering Without AC or T/E
1967 Ford Falcon | 289 Power Steering Without AC or T/E
Ford Mustang (1965-1967)
1965 Ford Mustang | 289 With Alternators, Without AC or Extra Cooling
1966 Ford Mustang | 289 Power Steering Without AC or T/E
1967 Ford Mustang | 289 Power Steering Without AC or T/E
Ford Ranchero (1965-1967)
1965 Ford Ranchero | 289 Without AC or Extra Cooling
1966 Ford Ranchero | 289 Power Steering Without AC or T/E
1967 Ford Ranchero | 289 Power Steering Without AC or T/E
Mercury Comet (1965-1968)
1965 Mercury Comet | 289 Without AC
1966 Mercury Comet | 289 Without AC or T/E, With 38 or 42 amp Alternator
1967 Mercury Comet | 289 Without AC or T/E, With 38 or 42 amp Alternator
Mercury Cougar (1967)
1967 Mercury Cougar | 289 With Alternator, Without T/E, With or Without Power Steering
More Information

| | |
| --- | --- |
| Year | 1965, 1966, 1967, 1968 |
| Manufacturer | ACP (All Classic Parts) |
| Truck Freight | No |
| California Prop 65 | WARNING: Cancer and Reproductive Harm. www.P65Warnings.ca.gov for more information. |