Oil Pan Stock 260 / 289 / 302 Chrome 1964 1/2 - 1973 - ACP
Part #: 3020
Manufacturer Part #: FM-EO001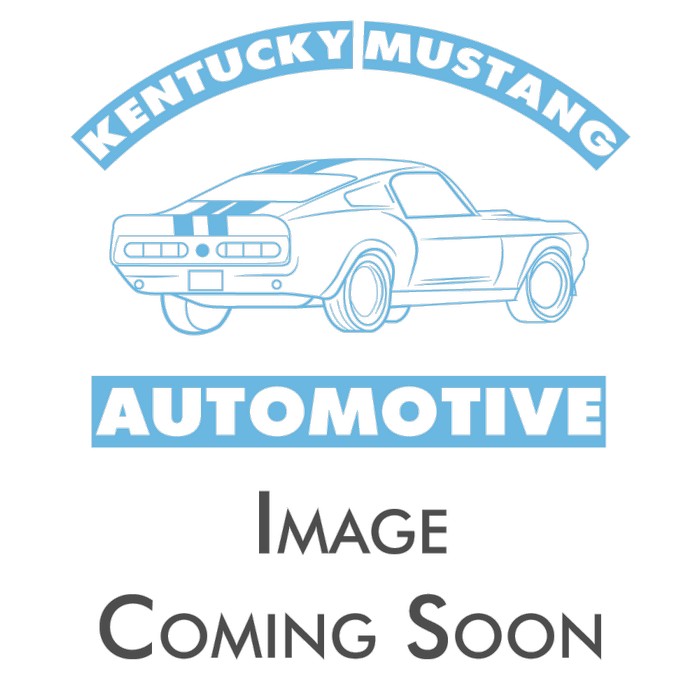 5 in stock
Qty in stock at our store in KY. If more are ordered than in stock, we'll backorder the remaining items.
Shipping & Returns Information

Oil Pan
Replaces a leaking, rusted or dented oil pan
Enhances original appearance while maintaining original functionality
Made from strong stamped steel with a high-quality chrome finish
Direct fit replacement for easy installation
Direct Fitment
Our team knows how important it is to get the right fit that"â"¢s why we enforce a strict level of fitment standards for each of our direct-to-fit replacement parts.
Quality Guarantee
All of ACP"â"¢s products are precisely crafted with high grade materials and all-new advanced tooling. Each item is tested and quality checked for accurate appearance and functionality before it reaches you.
Exact OE Specifications
ACP strives to match or exceed OE Correct standards for each of our products to maintain the original factory look.
Specifications
Includes Drain Plug
Material Steel
Color/Finish Chrome
Fitment:
Ford Country Sedan (1962-1974)
1962 Ford Country Sedan | 221/260/289/302
1963 Ford Country Sedan | 221/260/289/302
1964 Ford Country Sedan | 221/260/289/302
1965 Ford Country Sedan | 221/260/289/302
1966 Ford Country Sedan | 221/260/289/302
1967 Ford Country Sedan | 221/260/289/302
1968 Ford Country Sedan | 221/260/289/302
1969 Ford Country Sedan | 221/260/289/302
1970 Ford Country Sedan | 221/260/289/302
1971 Ford Country Sedan | 221/260/289/302
1972 Ford Country Sedan | 221/260/289/302
1973 Ford Country Sedan | 221/260/289/302
1974 Ford Country Sedan | 221/260/289/302
Ford Country Squire (1962-1974)
1962 Ford Country Squire | 221/260/289/302
1963 Ford Country Squire | 221/260/289/302
1964 Ford Country Squire | 221/260/289/302
1965 Ford Country Squire | 221/260/289/302
1966 Ford Country Squire | 221/260/289/302
1967 Ford Country Squire | 221/260/289/302
1968 Ford Country Squire | 221/260/289/302
1969 Ford Country Squire | 221/260/289/302
1970 Ford Country Squire | 221/260/289/302
1971 Ford Country Squire | 221/260/289/302
1972 Ford Country Squire | 221/260/289/302
1973 Ford Country Squire | 221/260/289/302
1974 Ford Country Squire | 221/260/289/302
Ford Custom (1964-1974)
1964 Ford Custom | 221/260/289/302
1965 Ford Custom | 221/260/289/302
1966 Ford Custom | 221/260/289/302
1967 Ford Custom | 221/260/289/302
1968 Ford Custom | 221/260/289/302
1969 Ford Custom | 221/260/289/302
1970 Ford Custom | 221/260/289/302
1971 Ford Custom | 221/260/289/302
1972 Ford Custom | 221/260/289/302
1973 Ford Custom | 221/260/289/302
1974 Ford Custom | 221/260/289/302
Ford Fairlane (1962-1970)
1962 Ford Fairlane | 260/289/302
1963 Ford Fairlane | 260/289/302
1964 Ford Fairlane | 260/289/302
1965 Ford Fairlane | 260/289/302
1966 Ford Fairlane | 260/289/302
1967 Ford Fairlane | 260/289/302
1968 Ford Fairlane | 260/289/302
1969 Ford Fairlane | 260/289/302
1970 Ford Fairlane | 260/289/302
Ford Falcon (1962-1970)
1962 Ford Falcon | 260/289/302
1963 Ford Falcon | 260/289/302
1964 Ford Falcon | 260/289/302
1965 Ford Falcon | 260/289/302
1966 Ford Falcon | 260/289/302
1967 Ford Falcon | 260/289/302
1968 Ford Falcon | 260/289/302
1969 Ford Falcon | 260/289/302
1970 Ford Falcon | 260/289/302
Ford Galaxie (1963-1974)
1963 Ford Galaxie | 221/260/289/302
1964 Ford Galaxie | 221/260/289/302
1965 Ford Galaxie | 221/260/289/302
1966 Ford Galaxie | 221/260/289/302
1967 Ford Galaxie | 221/260/289/302
1968 Ford Galaxie | 221/260/289/302
1969 Ford Galaxie | 221/260/289/302
1970 Ford Galaxie | 221/260/289/302
1971 Ford Galaxie | 221/260/289/302
1972 Ford Galaxie | 221/260/289/302
1973 Ford Galaxie | 221/260/289/302
1974 Ford Galaxie | 221/260/289/302
Ford LTD (1965-1978)
1965 Ford LTD | 221/260/289/302
1966 Ford LTD | 221/260/289/302
1967 Ford LTD | 221/260/289/302
1968 Ford LTD | 221/260/289/302
1969 Ford LTD | 221/260/289/302
1970 Ford LTD | 221/260/289/302
1971 Ford LTD | 221/260/289/302
1972 Ford LTD | 221/260/289/302
1973 Ford LTD | 221/260/289/302
1974 Ford LTD | 221/260/289/302
1975 Ford LTD | 221/260/289/302
1976 Ford LTD | 221/260/289/302
1977 Ford LTD | 221/260/289/302
1978 Ford LTD | 221/260/289/302
Ford Maverick (1970-1977)
1970 Ford Maverick | 260/289/302
1971 Ford Maverick | 260/289/302
1972 Ford Maverick | 260/289/302
1973 Ford Maverick | 260/289/302
1974 Ford Maverick | 260/289/302
1975 Ford Maverick | 260/289/302
1976 Ford Maverick | 260/289/302
1977 Ford Maverick | 260/289/302
Ford Mustang (1964-1973)
1964 Ford Mustang | 289/302
1965 Ford Mustang | 289/302
1966 Ford Mustang | 289/302
1967 Ford Mustang | 289/302
1968 Ford Mustang | 289/302
1969 Ford Mustang | 289/302
1970 Ford Mustang | 289/302
1971 Ford Mustang | 289/302
1972 Ford Mustang | 289/302
1973 Ford Mustang | 289/302
Ford Ranch Wagon (1962-1974)
1962 Ford Ranch Wagon | 221/260/289/302
1963 Ford Ranch Wagon | 221/260/289/302
1964 Ford Ranch Wagon | 221/260/289/302
1965 Ford Ranch Wagon | 221/260/289/302
1966 Ford Ranch Wagon | 221/260/289/302
1967 Ford Ranch Wagon | 221/260/289/302
1968 Ford Ranch Wagon | 221/260/289/302
1969 Ford Ranch Wagon | 221/260/289/302
1970 Ford Ranch Wagon | 221/260/289/302
1971 Ford Ranch Wagon | 221/260/289/302
1972 Ford Ranch Wagon | 221/260/289/302
1973 Ford Ranch Wagon | 221/260/289/302
1974 Ford Ranch Wagon | 221/260/289/302
Ford Ranchero (1962-1974)
1962 Ford Ranchero | 260/289/302
1963 Ford Ranchero | 260/289/302
1964 Ford Ranchero | 260/289/302
1965 Ford Ranchero | 260/289/302
1966 Ford Ranchero | 260/289/302
1967 Ford Ranchero | 260/289/302
1968 Ford Ranchero | 260/289/302
1969 Ford Ranchero | 260/289/302
1970 Ford Ranchero | 260/289/302
1971 Ford Ranchero | 260/289/302
1972 Ford Ranchero | 260/289/302
1973 Ford Ranchero | 260/289/302
1974 Ford Ranchero | 260/289/302
Ford Torino (1968-1976)
1968 Ford Torino | 260/289/302
1969 Ford Torino | 260/289/302
1970 Ford Torino | 260/289/302
1971 Ford Torino | 260/289/302
1972 Ford Torino | 260/289/302
1973 Ford Torino | 260/289/302
1974 Ford Torino | 260/289/302
1975 Ford Torino | 260/289/302
1976 Ford Torino | 260/289/302
Mercury Comet (1964-1969, 1971-1977)
1964 Mercury Comet | 260/289/302
1965 Mercury Comet | 260/289/302
1966 Mercury Comet | 260/289/302
1967 Mercury Comet | 260/289/302
1968 Mercury Comet | 260/289/302
1969 Mercury Comet | 260/289/302
1971 Mercury Comet | 260/289/302
1972 Mercury Comet | 260/289/302
1973 Mercury Comet | 260/289/302
1974 Mercury Comet | 260/289/302
1975 Mercury Comet | 260/289/302
1976 Mercury Comet | 260/289/302
1977 Mercury Comet | 260/289/302
Mercury Cougar (1967-1970)
1967 Mercury Cougar | 260/289/302
1968 Mercury Cougar | 260/289/302
1969 Mercury Cougar | 260/289/302
1970 Mercury Cougar | 260/289/302
More Information

| | |
| --- | --- |
| Year | 1964, 1965, 1966, 1967, 1968, 1969, 1970, 1971, 1972, 1973 |
| Manufacturer | ACP (All Classic Parts) |
| Truck Freight | No |
| California Prop 65 | WARNING: Cancer and Reproductive Harm. www.P65Warnings.ca.gov for more information. |