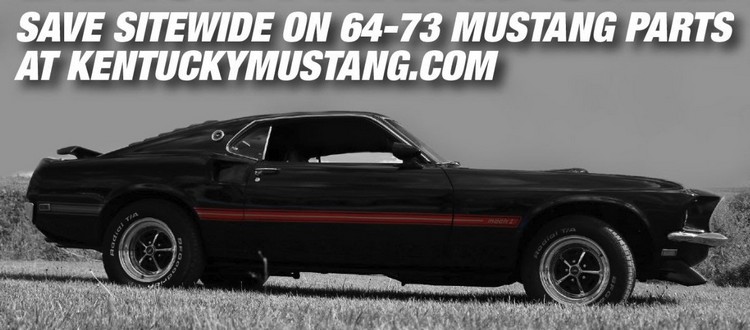 August Sale 8/3/22 - 8/8/22
Take advantage of our Summer Sale to save money for your 1964 1/2 - 1973 Mustang. We are also using this sale to help raise money to donate to the terrible Kentucky floods that have been happening over the past few days & weeks.
As we are sure many of you know, there has been a terrible flooding in central and eastern Kentucky that has taken lives and destroyed homes. As fellow Kentuckians, we feel it is our duty to help as much as we can. That is why along this sale, we will be donating 5% of all profits we make from today Aug. 3rd through Aug. 8th to the victims of these floods. We will donate some of it as money directly to reputable charities (Red Cross and directly to Kentucky gov.) and other through partnerships with other local business and organizations to get food, water, and other needed supplies to our fellow Kentuckians. In addition to the benefit your purchase will make, if you'd like to donate directly to help the victims of the floods, you may do so here.
This is a "tiered" sale, meaning the more you spend, the higher discount you will get. See list below:


$5 off order $100+
$15 off order $250+
$35 off order $500+
$80 off order $1000+
$225 off order $2500+
Discount automatically applied in cart.
Sale runs from August 3rd, 2022 through August 8th, 2022. Sale does not backdate to orders placed before the sale began. This offer cannot be combined with any other discounts.